The map view contains four different views for you to explore active transportation data geospatially. You can navigate between them using the left side menu on the Metroview page.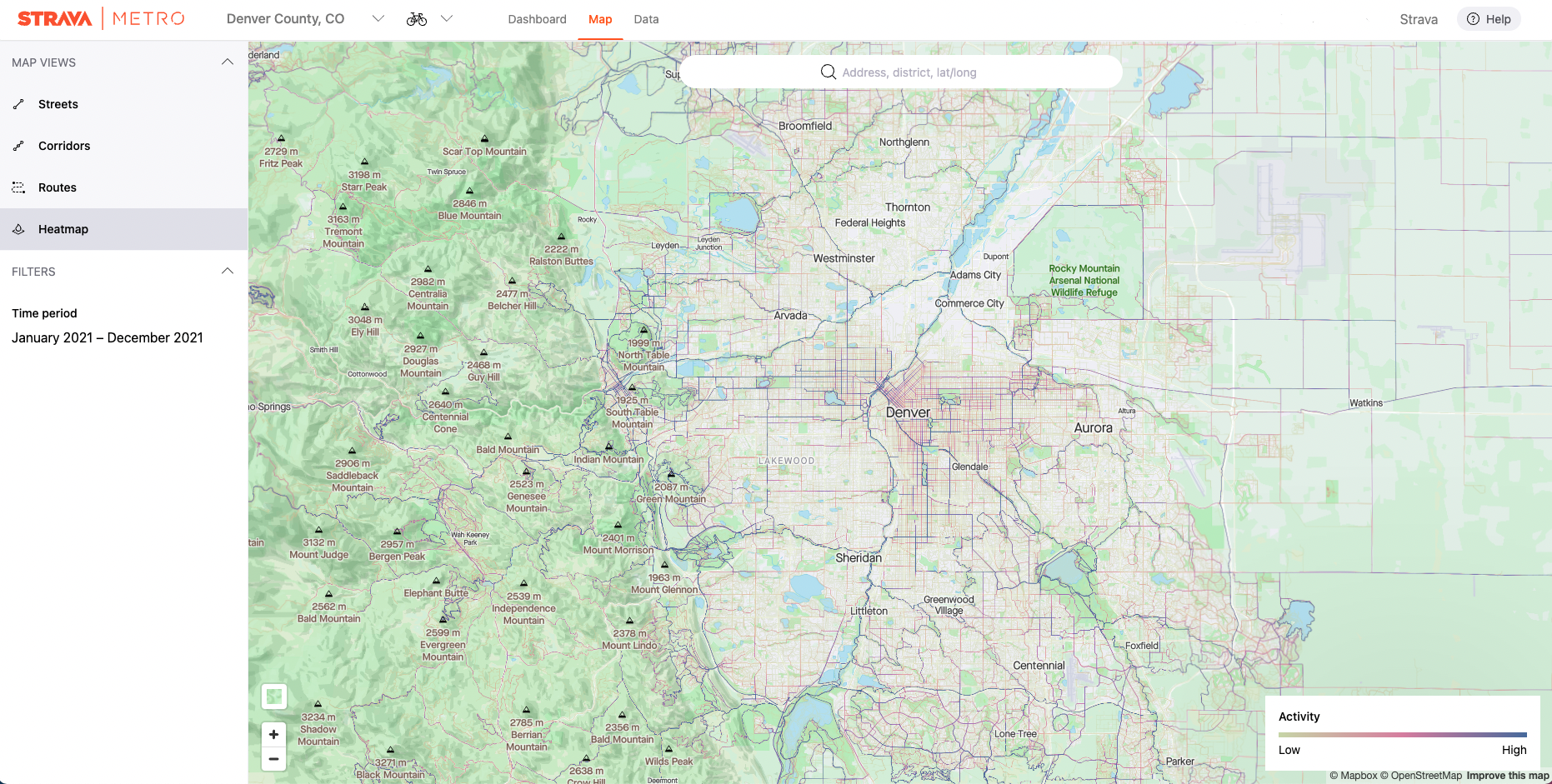 The top center of the map is where you will find the Search Tool. The Search bar can be used to locate a specific address, district, neighborhood, landmark, or Edge ID. This can be helpful when targeting certain streets or places for active travel analysis. As a note, the search functionality is constrained to each respective Area of Interest (AOI).
When using the search bar, the tool will offer suggestions based on the characters entered. You may click the suggestions from the dropdown or continue typing and hit the enter key. Once an address or point of interest has been selected, the map will zoom and pan to the target area.
Latitude and Longitude coordinates can also be entered in as Decimal Degrees format into the search bar. To use lat/long coordinates, first enter the latitude value as a positive or negative number followed by any decimal places. Next type a comma symbol "," and then the longitude value once again as a positive or negative number. The image below shows an example of how to properly enter lat/longs into the search bar.
You can also choose from several Mapbox background maps, using the icon at the bottom left of the page to select from Standard (includes bicycle facilities as green dashed lines), Satellite, Hybrid, Light, and Dark maps.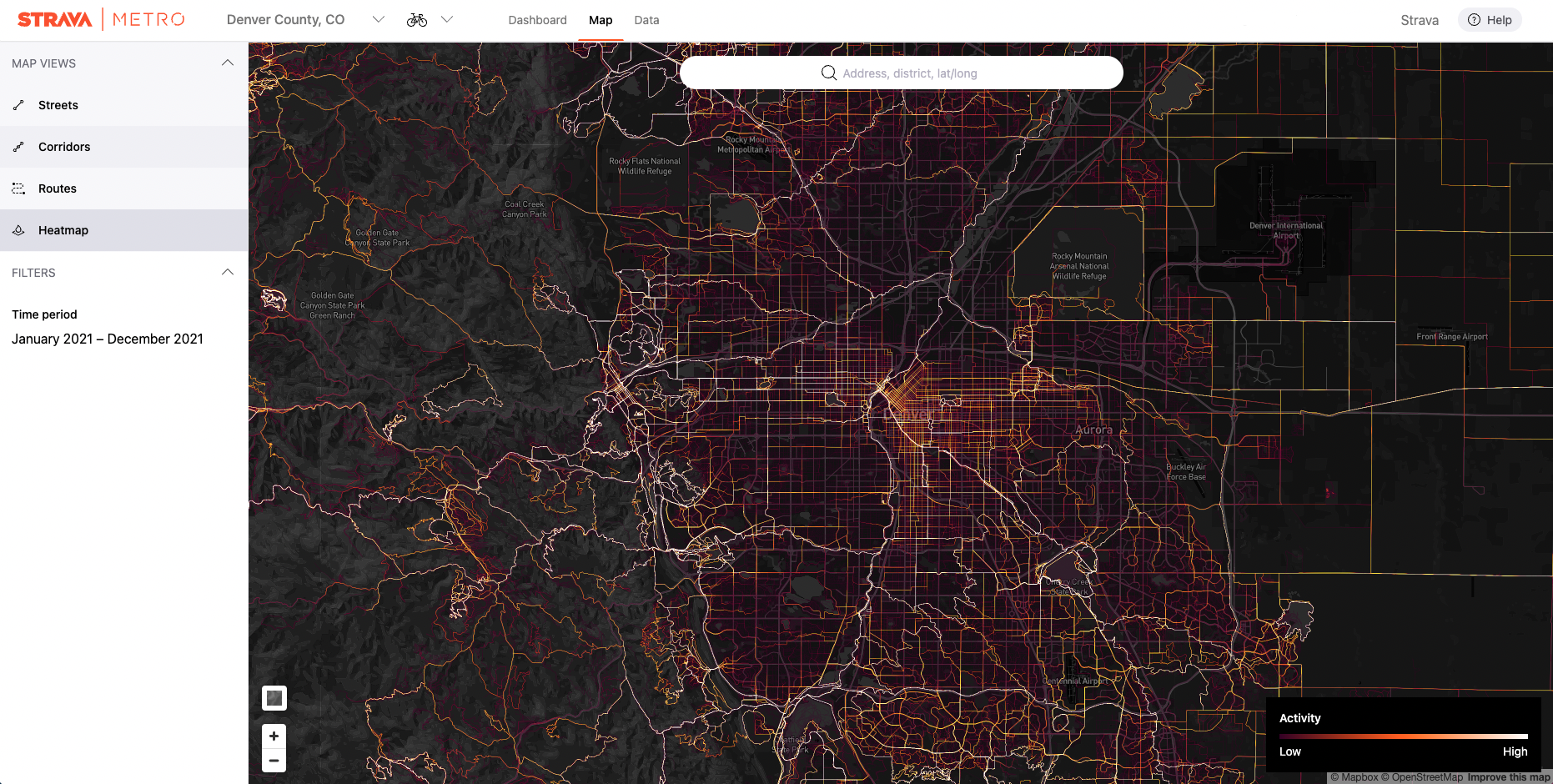 The following links give more detailed information about each of the four layers available on the Map page: