On the dashboard, high-level insights and statistics are surfaced from your area of interest on a rolling basis.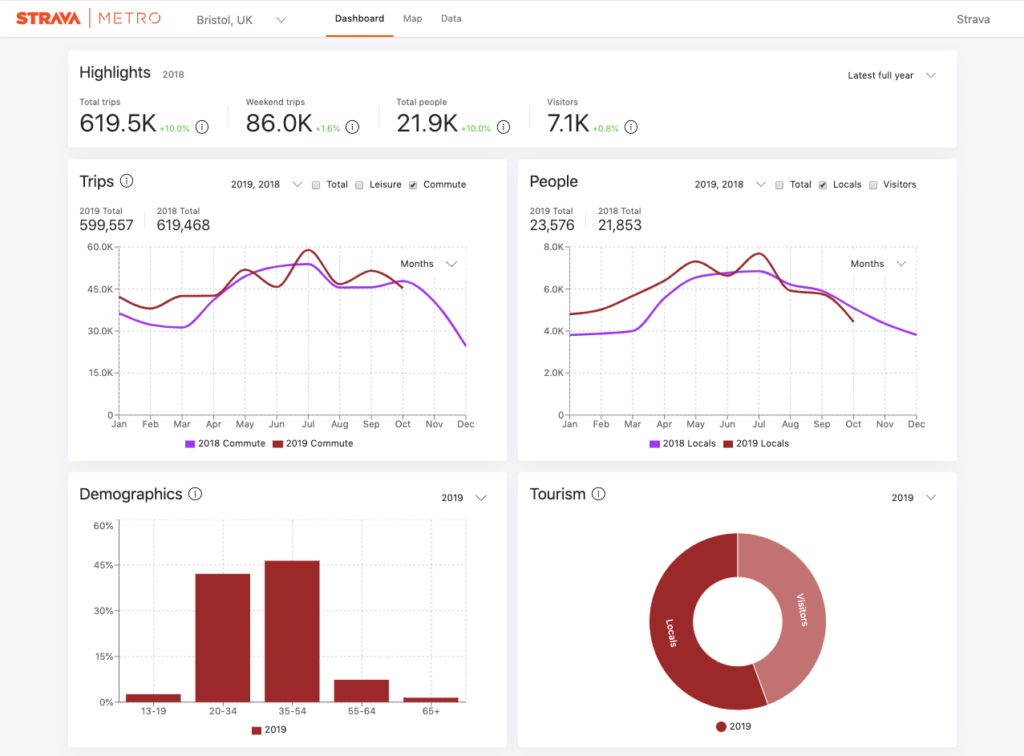 Your area of interest is shown at the top of the screen. If your organization has multiple areas, you can switch between them using the dropdown menu.
Just below you can see highlights from the last data cycle within your area of interest (weekly or monthly), with comparisons to the previous period so you can see how numbers are trending.
In this chart you can see how traffic patterns are changing over time in your area.
You can see volumes of trips, filtering by commutes or leisure rides, either monthly or weekly, comparing across multiple years.
On the right you can see the volume of people who actually made those trips, monthly or weekly, across multiple years, and whether those people are locals or visitors to your area
At the bottom, you will find demographic information about people in your area, with the ability to compare across multiple years.
In the Tourism chart, "tourists" and "locals" are defined according to the boundaries of your area of interest – usually a city, county, state or equivalent. A person's home location is set by the place they have been most active in the last six months. We are working on offering more granular options related to this data.